June 29, 2018
From the Caltrans District 1 Facebook page (facebook.com/CaltransD1):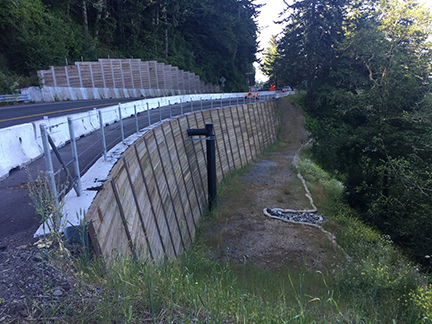 We've been getting some GREAT questions about the new Geotechnical Risk Assessment for Last Chance Grade, a coastal stretch of 101 in Del Norte County known for landslide activity and high maintenance costs. Here are some examples.
- Does the Geotechnical Risk Assessment evaluate safety?
No, it doesn't have to. Any structure Caltrans opens to the public is and will be safe. Every option seen in the linked post will meet design standards and seismic standards if built. We know these standards result in a safe facility.
- Is there a best option?
Not yet. While the Geotechnical Risk Assessment does shed light on what's least likely to close in a 50-year period, we have other factors to consider for each alternative such as how likely it is to be funded, what it will cost to construct and maintain, the environmental resources there, the cultural resources there, and the values of our partners.
- When will we select a long-term solution for Last Chance Grade?
This is years down the road after we've circulated the environmental document, fully understand the impacts and mitigation needs of each alternative, and have received comments from the community.
You can read more and find a link to the assessment here.