Road Maintenance Activities - October 6, 2017
From the Caltrans District 1 Facebook page
(www.facebook.com/CaltransD1):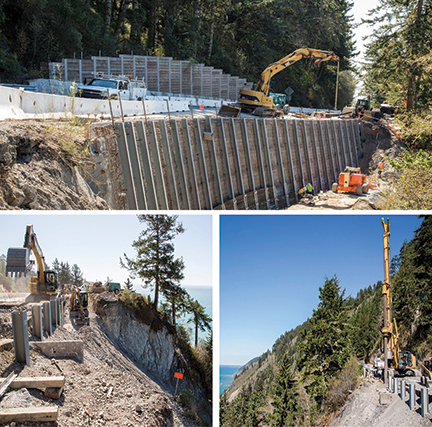 We headed out to Last Chance Grade just south of Crescent City in Del Norte County to give you a peek at the work being done to stabilize the hillside at a few key locations along U.S. Highway 101.
The first photo shows our contractors installing timber lagging at a new retaining wall we're building at approximately postmile 15.2.
The second and third photos are of a work site just a little further south, at postmile 14.4. We're working to reopen the southbound lane of the highway there after a rainy winter exacerbated slide conditions and caused a large portion of the shoulder to slip out in early March.