Road Maintenance Activities - March 6, 2017
From the Caltrans District 1 Facebook page (www.facebook.com/CaltransD1):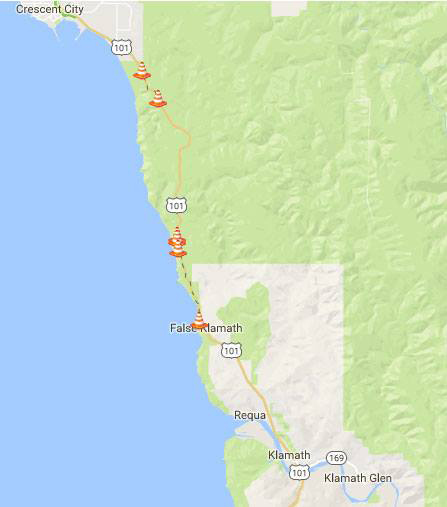 TRAFFIC ALERT
U.S. Highway 101 about a half mile north of Rudisill Road (Last ChanceGrade) is experiencing the failure of a retaining wall. This is at the location where 24/7 one-way traffic control with a temporary signal has already been in effect.
The highway lost another 10' of width and is down to 18' for the one lane of traffic. Caltrans staff believe the highway is still safe and the highway remains open at this time. Staff will remain onsite 24/7 to monitor the highway to ensure public safety.
We will provide updates as needed until repairs have been completed.