Road Maintenance Activities - March 24, 2017
From the Caltrans District 1 Facebook page (www.facebook.com/CaltransD1):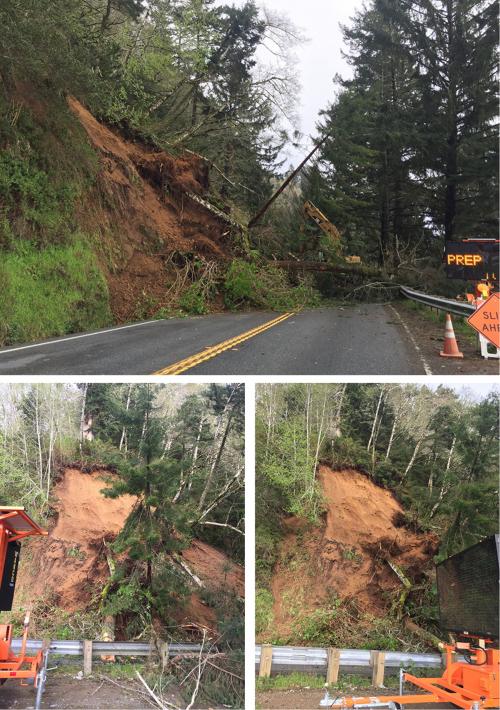 Original post:
U.S. Highway 101 in Del Norte County is closed just north of Rudisill Road (along Last Chance Grade) due to a slide with trees. The current estimate is that the highway will be opened up to traffic within four hours, but that is subject to change.
UPDATE 6:45 pm: Some trees have been removed, and traffic has been reopened to one-way traffic control until 9 pm. At that time there will be a full closure for 4+ hours to remove the slide.
UPDATE 5:25 am: the slide has been cleared.