Road Maintenance Activities - April 2, 2015
Maintenance paving at Last Chance Grade: 1/21, 2/13, 2/26 and 4/2/2015.
Below: Cracking below metal beam guard railing near Wall 3.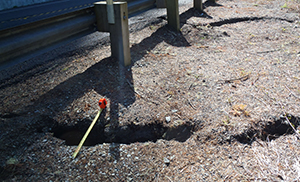 Below: Wall has moved several inches, and lagging has popped out. There is one bolt holding it in place.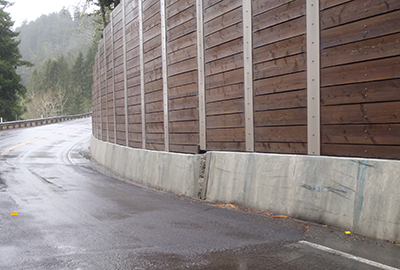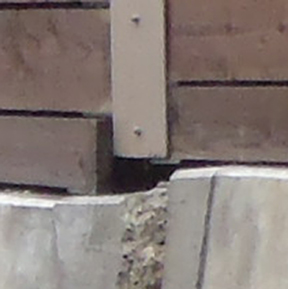 Below: Cracks at south end of Wall 3, April 1, 2015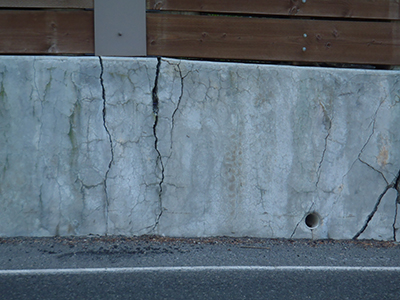 Below: Repair of disconnected drop inlet pictured on February 26, 2015 photo page. Reconnected to downdrain pipe so that runoff will drain through pipe.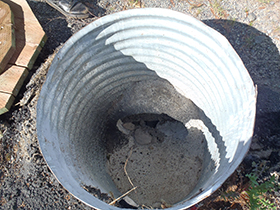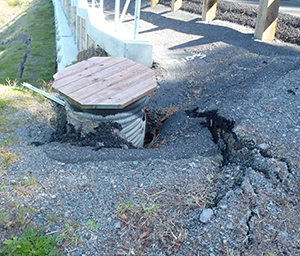 Below: Looking north on April 1, 2015. Cracking in road is propagating.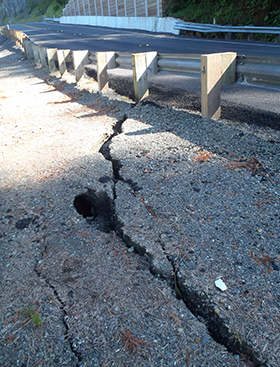 Below: New cracking observed in Wall 4 on April 1, 2015. No cracking at this location observed previously.